Printing with a laser etcher
I'm using a laser etcher to engrave woodblocks with the rest of my print studio. The etcher can get detail as fine as 1200 dpi (the resolution of the iphone X screen is a little less than 500dpi)! I'm using some images of film slides to get a black and white image result.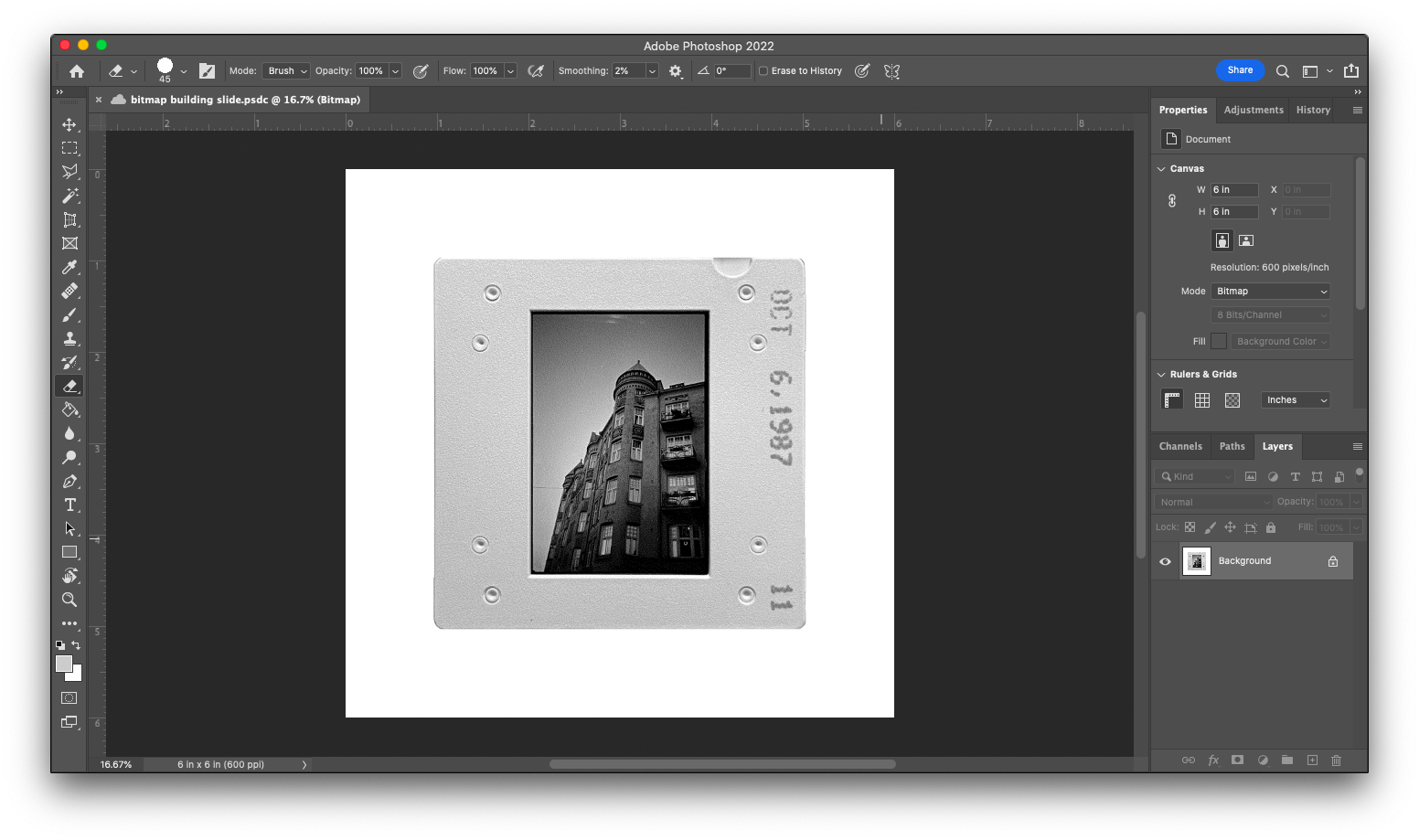 Editing/preparing image files
In photoshop, I brought in the images I wanted to use and edited the levels, brightness, cleaned up any dust, and adjusted the B/W balance since that is how it will print, all at 600 dpi. 400 dpi also works, and it gives a nice effect of ben-day dots or stippling. Here is a color image of one of the slides: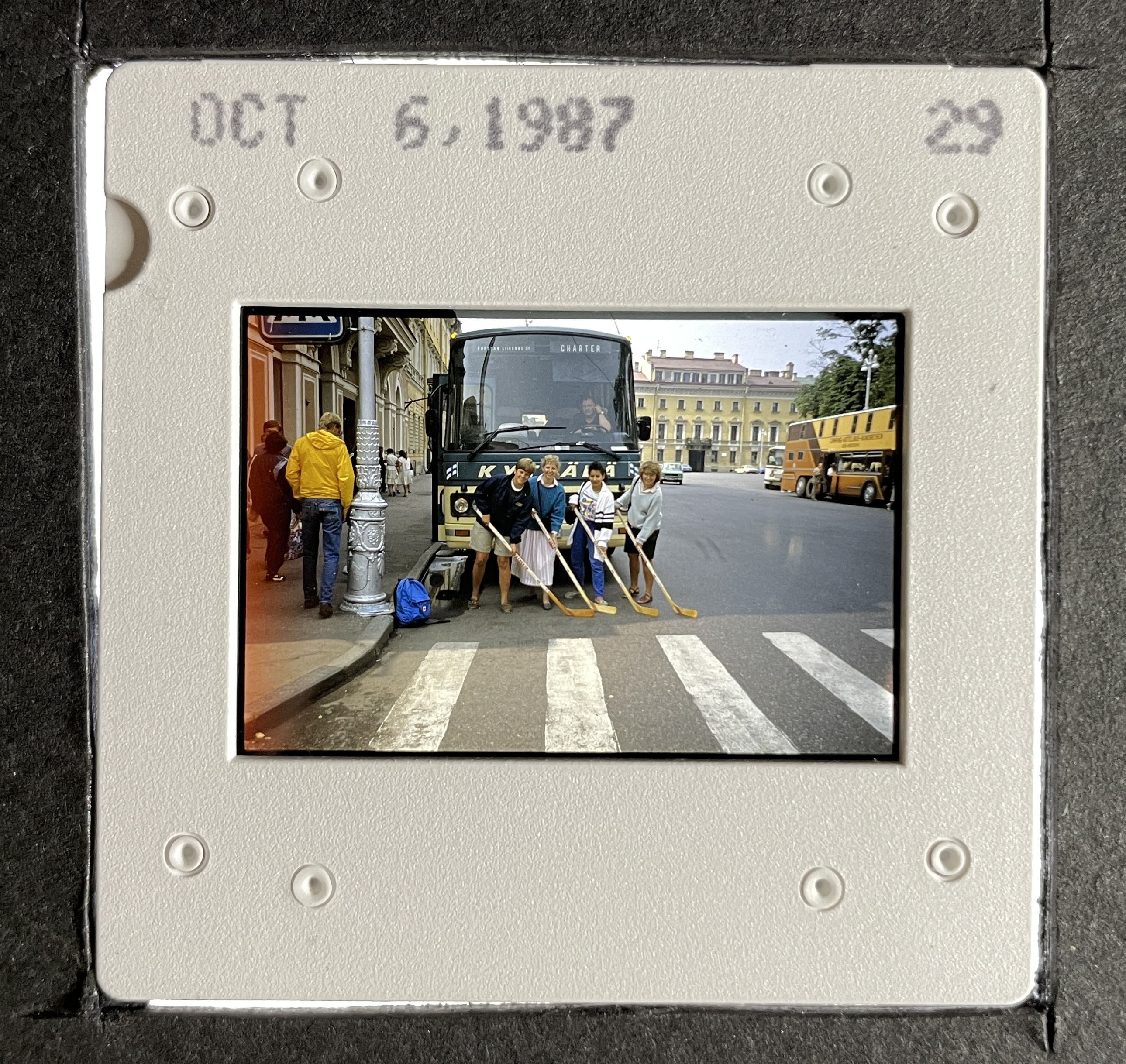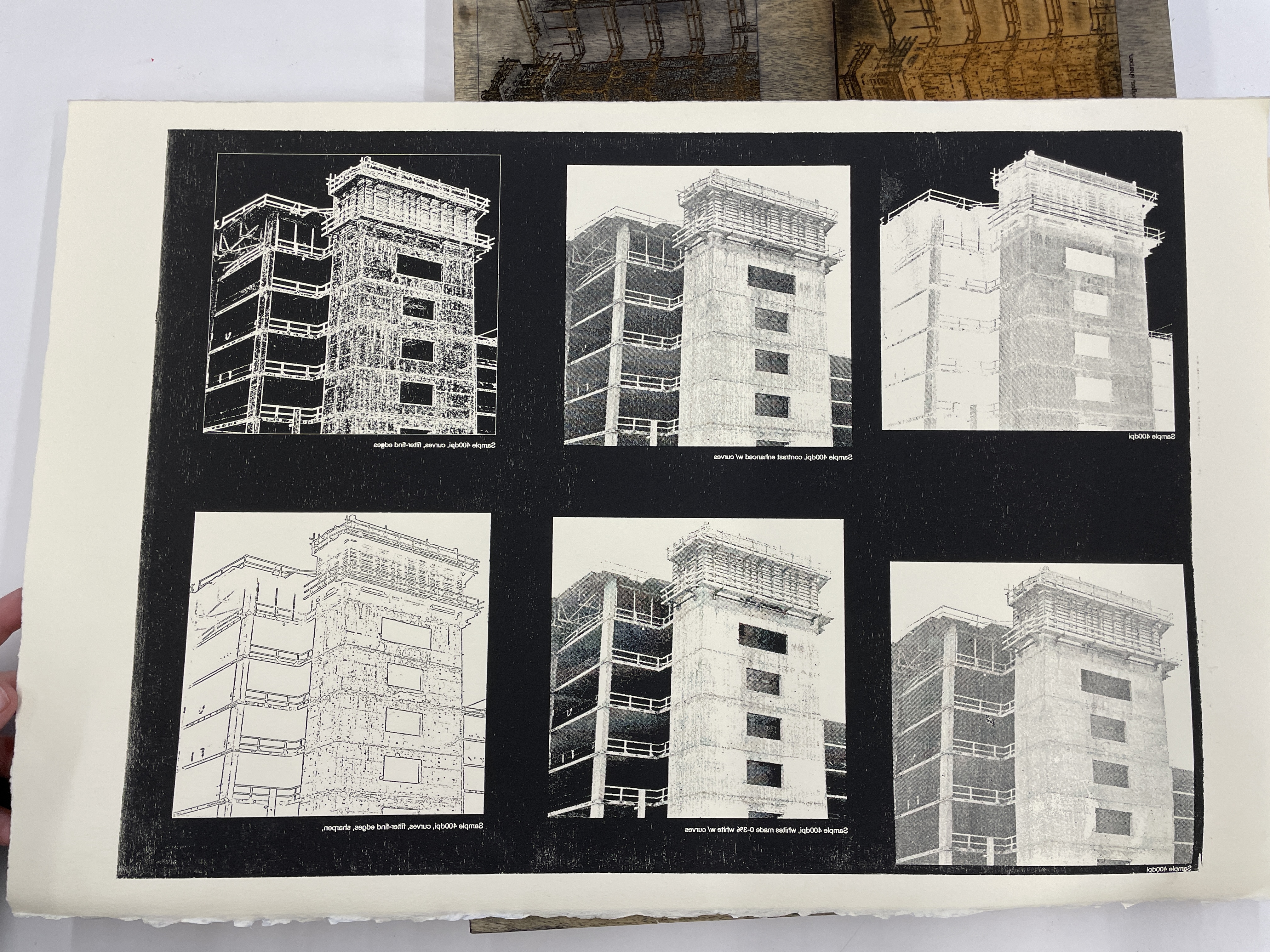 This is a test board from another class that shows how the levels and dpi changes the results of the prints.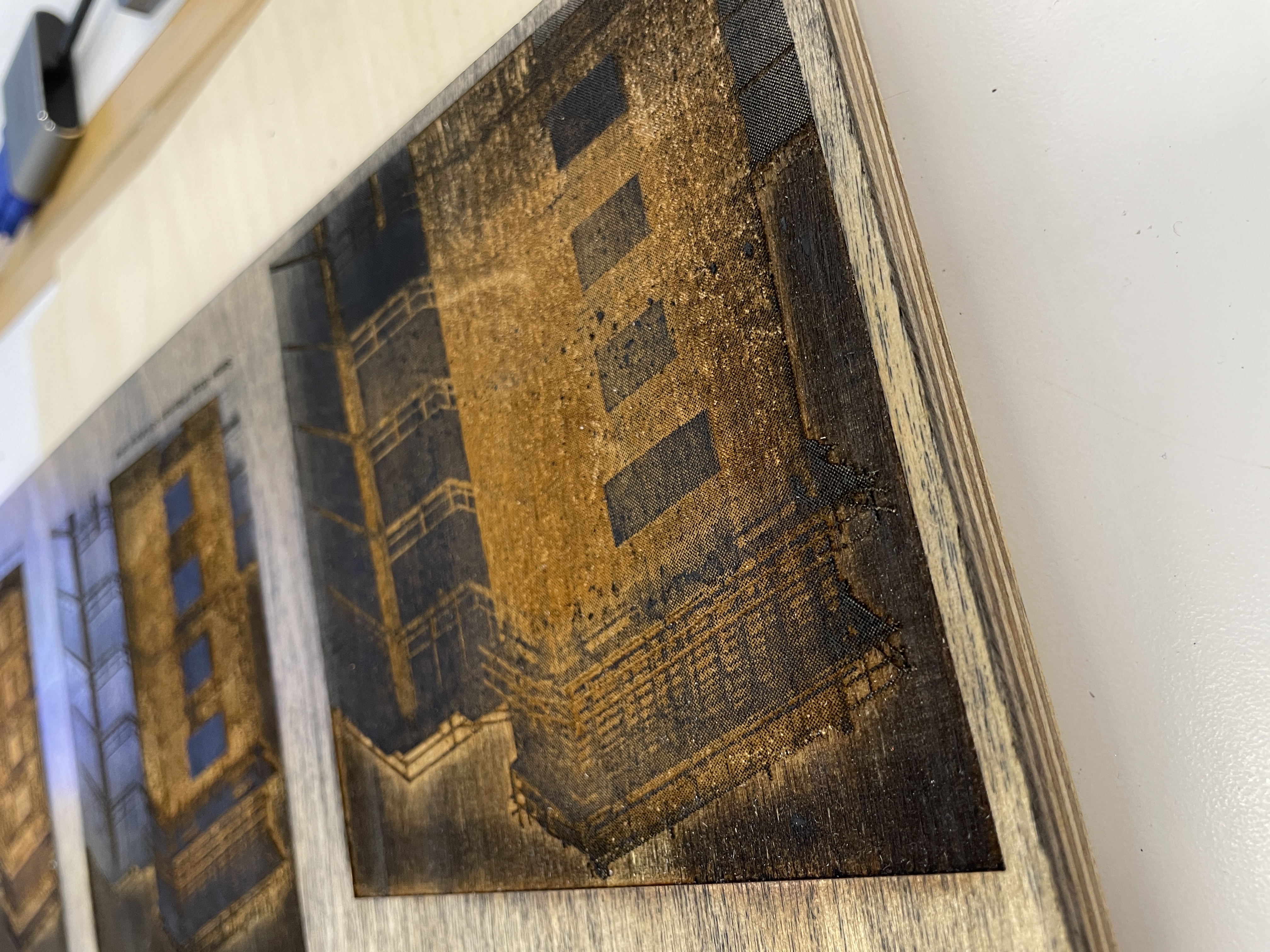 an up-close of the woodblock shows how the laser makes lots of tiny dots in relief, like pixels. It works like a bitmap, so in photoshop I made my images into bitmaps to see the resolution at 600dpi, which is the same file as the first image - you wouldn't even know that it's a bitmap!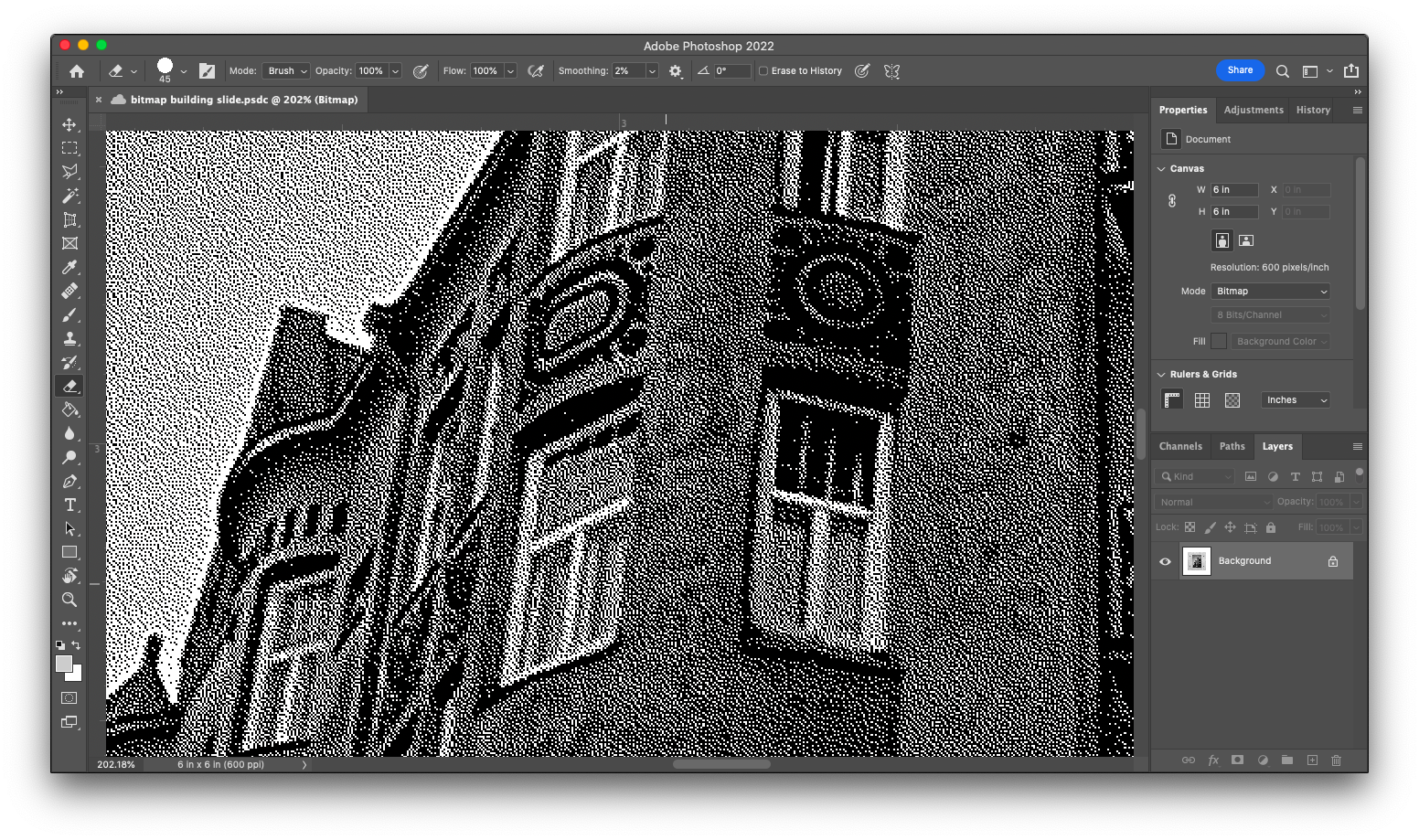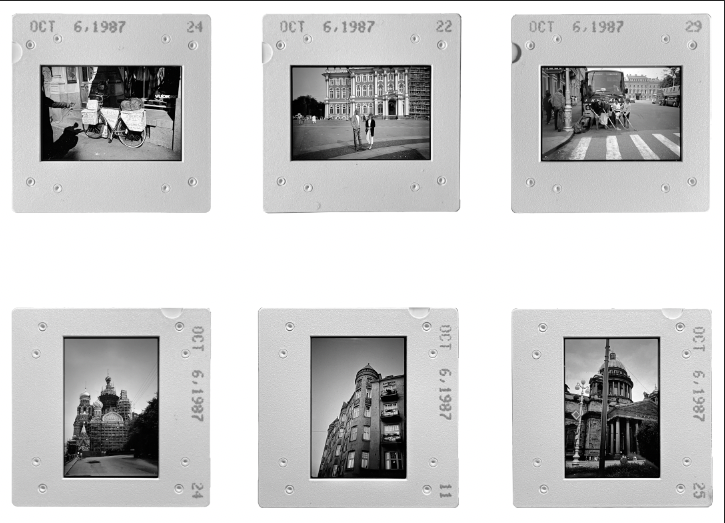 This is the layout of slides that will be etched onto the block, which is 14"x11". In this layout I can print them in rows of 3 and have two blocks or print all 6 together.
First test (April 4, 2022)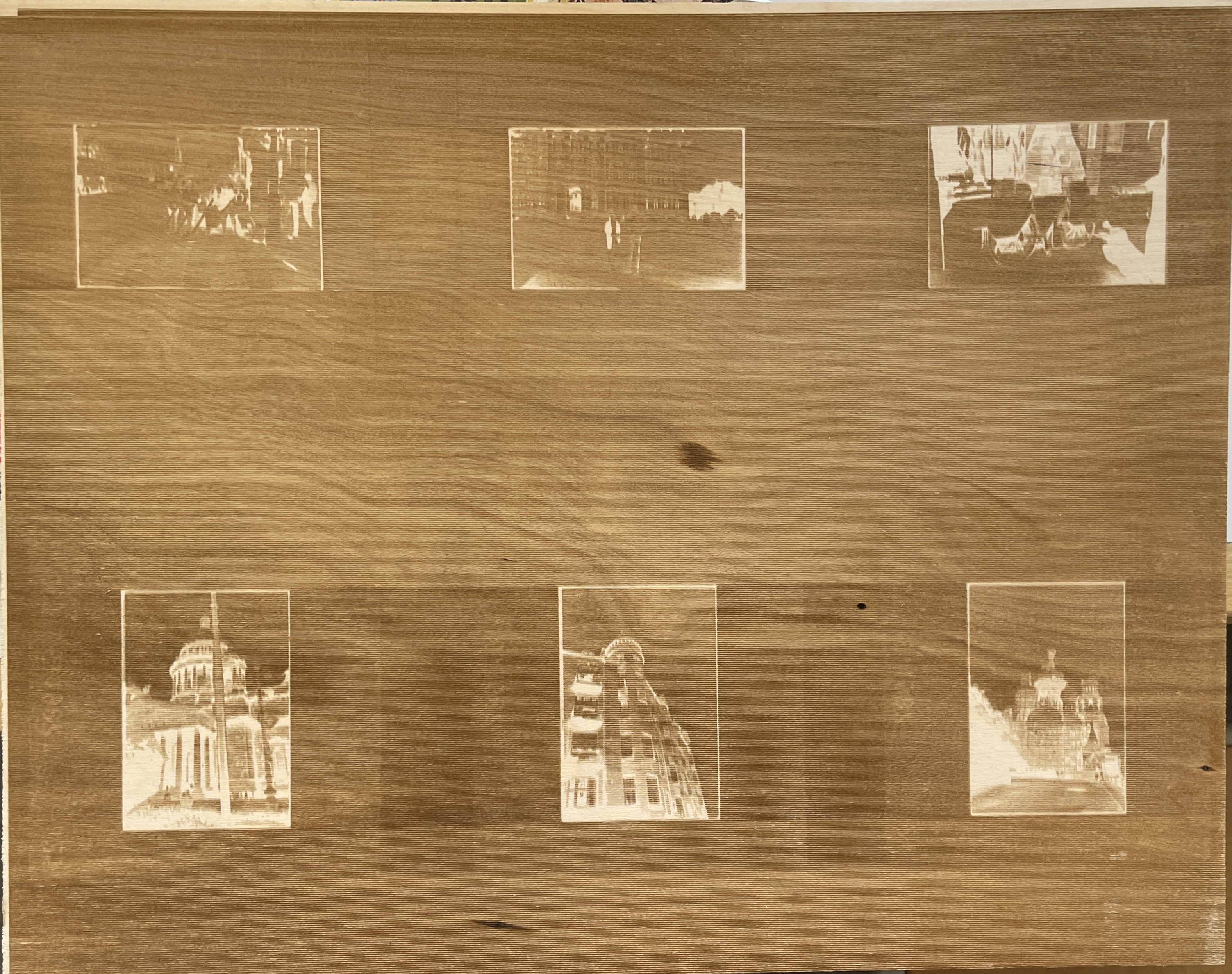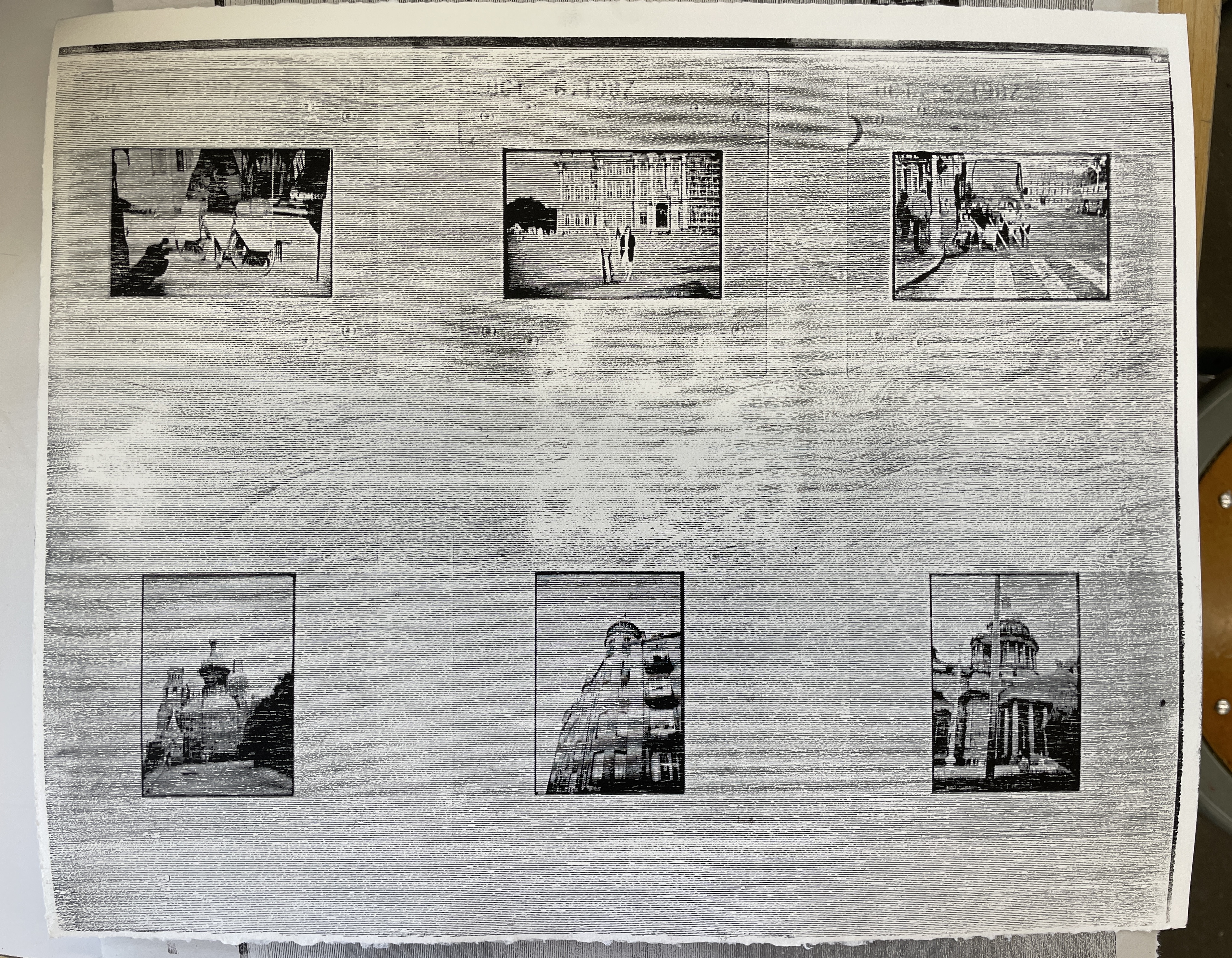 The laser is less precise than expected, and we are still adjusting laser strength and speed, but the first pass came out well. It got a lot more detail than expected, and had a nice halftone effect. The woodgrain also came out really strong, which looks interesting.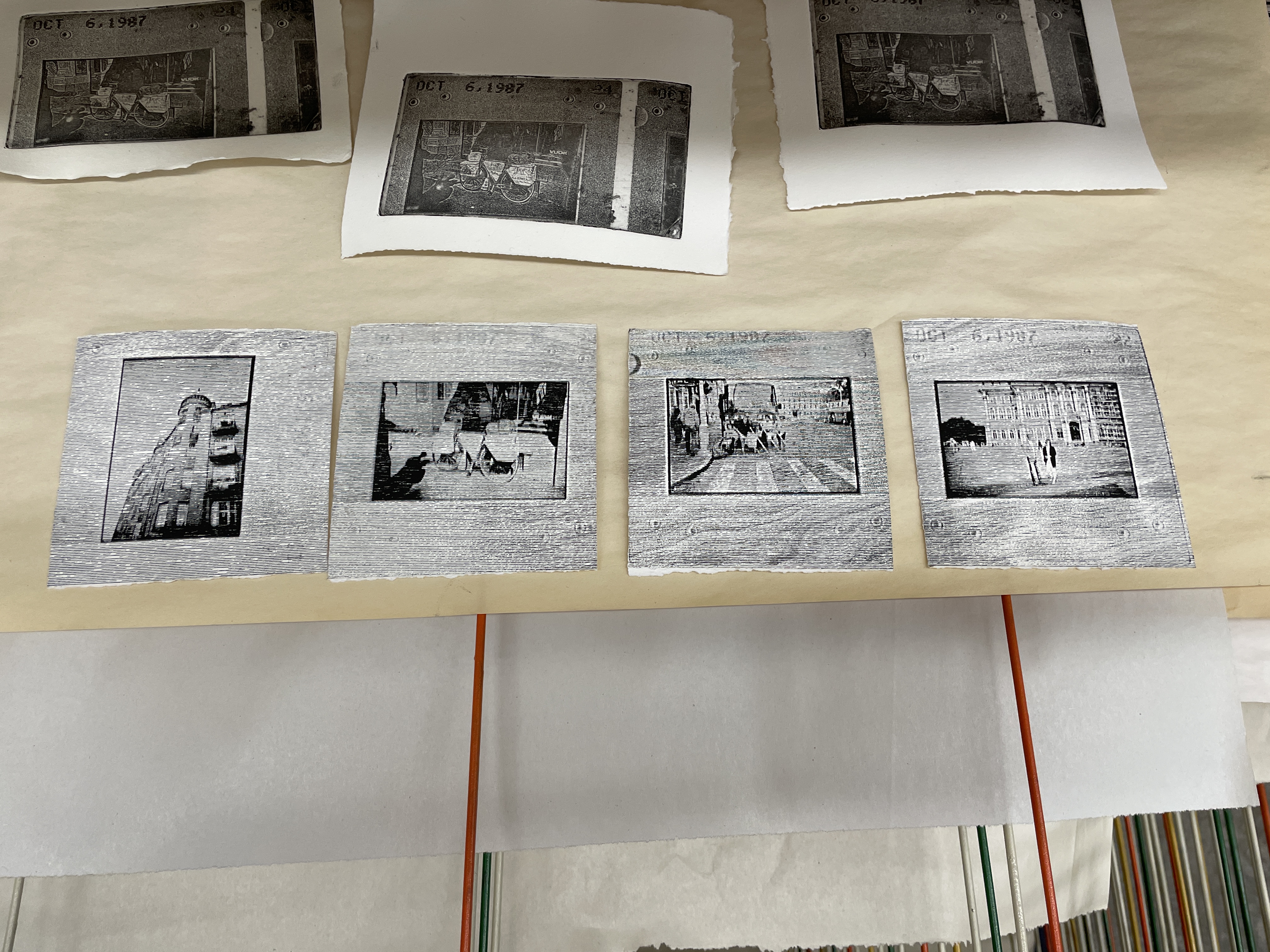 I also did some small bleed prints, about the size of the slide on the block. Definitely something I want to do on block 2 too.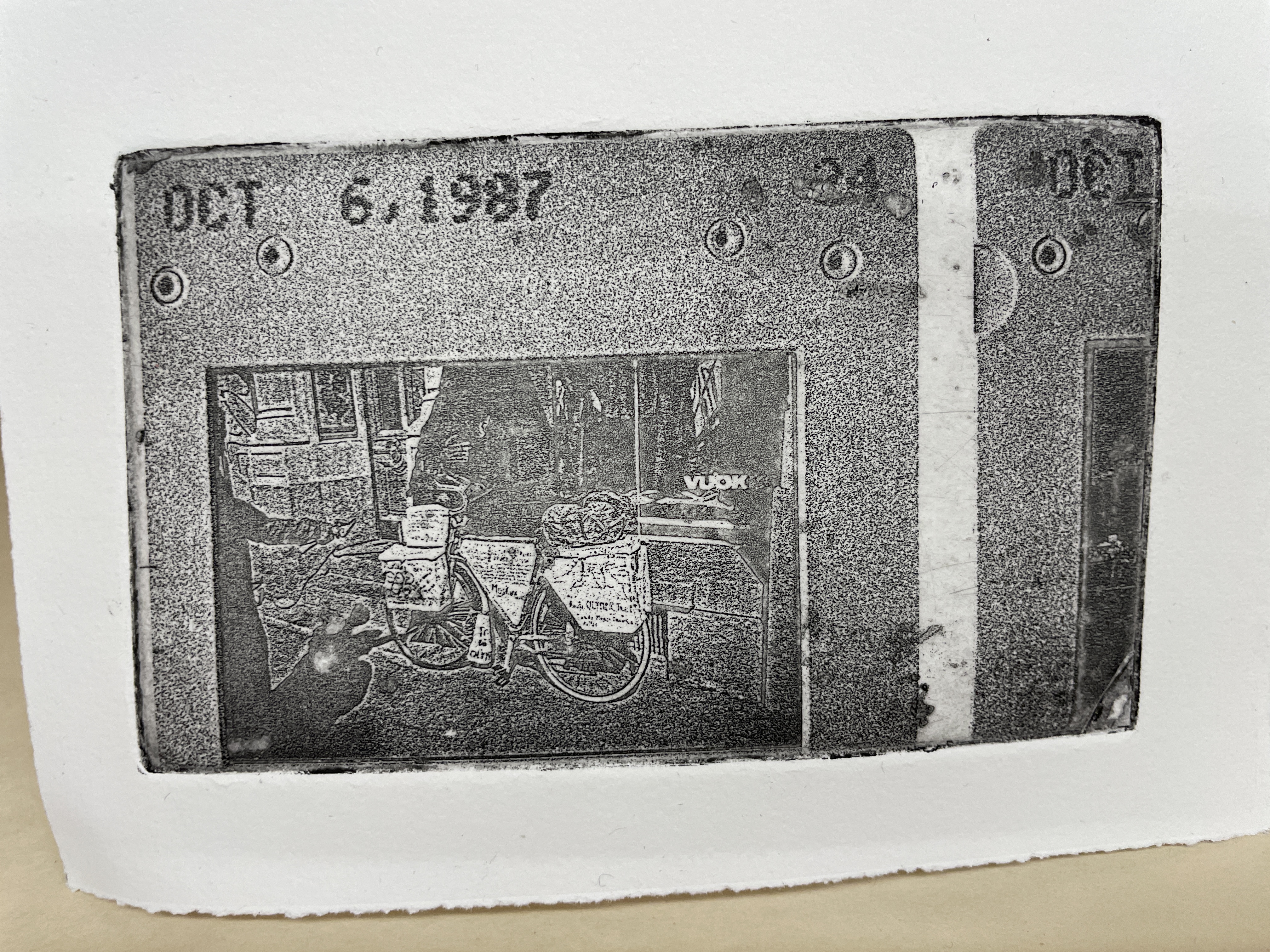 My prof. also did a photo etching on copper with a transparency from one of my slide images, and it worked really well. It was a challenge to know when it was etched enough, but I inked and printed it without removing the stop-out in case we wanted to etch more, but we didn't need to (although it could be darker, so I may still etch it a but more. Definitely an idea for another project...) More updates coming soon!